2-Pack Sunny Side Up Anti-Slip Socks
Get Fast, Free Shipping and Hassle-Free Returns.
Start the morning with a smile with this 2-pack of Sunny Side Up anti-slip socks.
Secure transactions • Fast, free shipping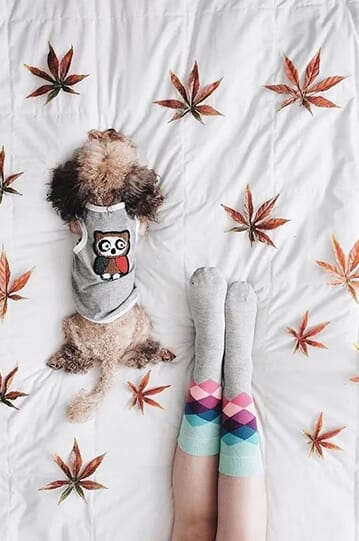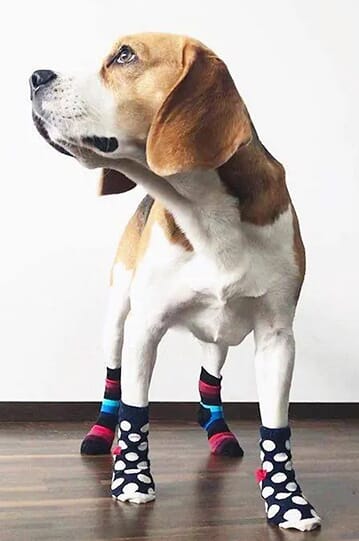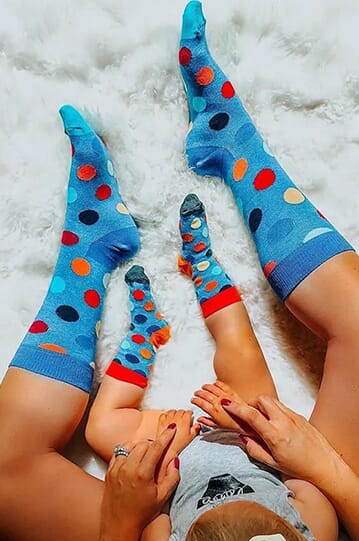 All Happy Socks socks are knitted from fine-combed cotton and are soft and snug for maximum comfort.
Product SKU : KEGS19-9300
Pattern : Food
Country Of Manufacture : Turkey
Manufacture Address : Happy Socks Ab, Karlavagen, 102, 115 26 Sthlm, Sweden Ph : +31 314 678 111 Mail: Support@happysocks.com
| | | | |
| --- | --- | --- | --- |
| EU | UK | US | HEIGHT |
| 36 - 40 | 4 - 7 | 4.5 - 7.5 | 8″ |
| 41 - 46 | 7.5 - 11.5 | 8 - 12 | 10″ |
If you want to keep your Happy Socks nice and colorful for longer, make sure to turn them inside outwhen washing.
The label indicates the highest temperature to use, but most detergents and modern washing machines clean your laundry just as well at lower temperatures.
Avoid high dosing of detergent as it has an unnecessary impact on the environment.
Hang your socks to dry instead of tumble drying. They will last longer and Mother Earth will be grateful.
If your socks have reached the unrepairable end of the road, make sure to recycle the socks so they can get a new life and make the planet a happier place.
Although Happy Socks does not own any of the factories making their products, they are responsible for production from factory operations to staff in the head office in Sweden. Happy Socks only work with suppliers who agree to sign their Code of Conduct, a clarification of their requirements for environmental and social equity.
The requirements set in their Code of Conduct are based on the Universal Declaration of Human Rights, the UN Convention on the Rights of the Child, and the ILO 8 Core Conventions. Apart from the Happy Socks Code of Conduct, audits of factories are also carried out to confirm that Happy Socks' CSR and environmental requirements are met.
01. EMPLOYMENT IS FREELY CHOSEN
No form of involuntary or forced labour is acceptable. Happy Socks does not accept the use of prison or illegal labour in the production of Happy Socks products. Migrant workers shall have the same rights as local employees. The employer must cover any commissions and other fees in connection with employment of migrant workers.
02. THERE IS NO DISCRIMINATION IN EMPLOYMENT
All employees shall be met with respect. Under no circumstances are humiliating or corporal punishment acceptable. No employee shall be subject to physical, sexual, psychological or verbal harassment or abuse. No employee shall be discriminated against in employment or occupation on the grounds of sex, race, color, age, pregnancy, sexual orientation, religion, political opinion, nationality, ethnic origin, disease or disability.
03. FREEDOM OF ASSOCIATION AND THE RIGHT TO COLLECTIVE BARGAIN
All employees have the right to form and join associations and to bargain collectively. Happy Socks does not accept disciplinary or discriminatory actions from the employer against employees who choose to peacefully and lawfully organize or join associations.
04. LIVING WAGES
All employees are entitled to a written working contract, in the local language, stipulating the employment terms and conditions. Wages must be paid regularly, on time, and the supplier shall at least pay the employers the statutory minimum wage, the prevailing industry wage or the wage negotiated in a collective agreement, whichever is higher.
05. HOURS OF WORK ARE NOT EXCESSIVE
Ordinary working hours must not exceed the legal limit and shall never exceed 48 hour per week. Overtime work should not exceed 12 hours per week. Overtime work must always be voluntary and compensated in accordance with the law. Piece-rate work should not be freed from the right to overtime compensation. All employees are entitled to at least one day off in every seven-day period. The employees shall be granted and correctly compensated for any types of paid leave to which they are legally entitled. Examples of such leave include annual leave, maternity/parental leave and sick leave.
06. CHILD LABOUR IS NOT USED
No employee younger than the age of 15 is acceptable, child labour is not allowed in the production Happy Socks products. Happy Socks recognizes the rights of every child to be protected from economic exploitation and from performing any work that is likely to be hazardous, to interfere with the child's education, or to be harmful to the child's health (physical or mental), spiritual, moral or social development.
07. IN CASE OF EMERGENCY
The employer must work proactively to avoid accidents causing harm to any employee in the workplace. Relevant first aid equipment must be available and where legally required a doctor or nurse should be available during working hours. Emergency exits on all floors must be clearly marked, well lit and unblocked all the way out of the building. Evacuation through emergency exits must always be possible during working hours.
08. SUPPLIERS ARE BSCI AND OEKO-TEX CERTIFIED
BSCI, a common Code of Conduct, regulates working environment issues, including workplace health and safety, working hours, industrial compensation and the prohibition of child labour.
09. OEKO-TEX 100
In order to ensure that Happy Socks clothes are free from hazardous chemicals, their suppliers must commit to Happy Socks' Ecological Requirements, which are based on the Oeko-Tex 100 standard.
Start the morning with a smile with this 2-pack of Sunny Side Up anti-slip socks.